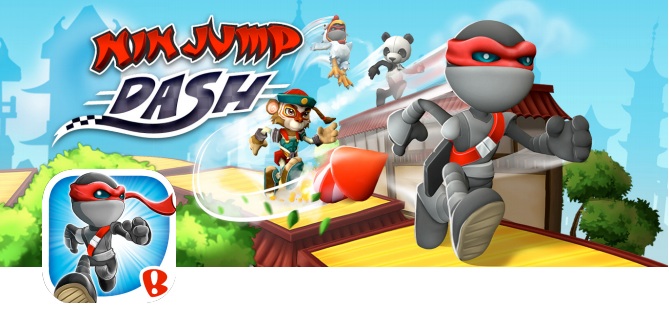 Race along rooftops, dodge throwing stars, and best your friends in the sequel to the popular endless jumper
BOULDER, CO – November 20, 2014 – Backflip Studios, the creative minds behind wildly successful titles Dragonvale, Spellfall, and NinJump, make another katana strike on your free time with NinJump Dash, available today on iOS and Android devices. NinJump Dash pits you against your friends and others in live, 4-person multiplayer races. Utilizing tap-to-jump controls, you will run across rooftops and collect one of six power-ups to slow down or blow up your rival ninjas.  
Continue reading Unleash Your Inner Ninja! NinJump Dash Launches on iOS and Android Today!